I want to welcome Crystal Otto to my blog and thank her for taking the time to read Crossing the Line and share her thoughts here. Crystal has helped organize my blog tour with WOW! Women on Writing as I've launched Crossing the Line into the world. In the short time I've known her, it's clear that Crystal is a dynamo and an authentic supporter of authors. The blogging world is new to me so I've appreciated Crystal's assistance and most of all, her enthusiasm. On top of it all, she still found time to read Crossing the Line. I also love that Crystal and her daughter both got to read it and discuss it together. How fun!
For more information about Crossing the Line, go here.
Please enjoy Crystal's review.
Book Review – Crossing the Line by Ellen Valladares
By Crystal Otto
I thoroughly enjoyed Crossing the Line by Ellen Valladares. The plot was well thought out and progressed at a comfortable speed. Characters were well written and important scenes carried just the right amount of detail to draw me in. I found this to be an easy read yet quite thought provoking. Crossing the Line is a book I gave to my tween daughter to read, so I can safely say it's a YA book I would recommend to just about anyone.
It didn't take me long to be drawn into Crossing the Line by Ellen Valladares. I find if a book doesn't pull me in within the first few pages reading becomes a chore. In this case, I was intrigued immediately and didn't want to put the book down. I felt there were plenty of plot twists and unexpected situations to keep me turning pages quickly. It's a quick read and was hard to put down.
The characters were easy to relate to and very likeable. The entire concept of death and life after death was very well depicted with some strong visuals. I love the imagery brought to life through small details. Ellen Valladares is a talented writer who uses her journalist background to delight readers with each turn of the page. Crossing the Line deals with some tough topics; and leaves readers with plenty to ponder. It's the type of book you think about even after you've finished it (I don't say that about many YA Novels).
Having my 11 year old daughter read Crossing the Line at the same time I did lent itself to some great conversations and opportunities to discuss death, life after death, friendships, peer pressure, and more. I feel this book is appropriate for a mature tween or teen as well as adults. Friends I've recommended it to have been delighted and I'm confident in assessing a 5 star rating to this fabulous book!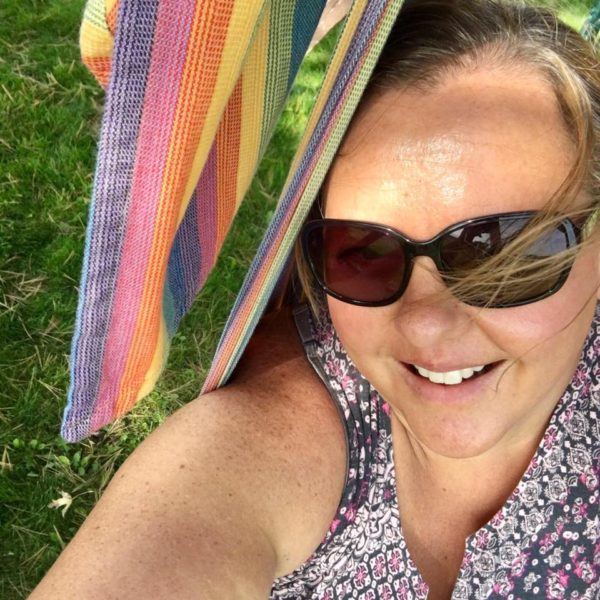 Crystal Otto
Crystal is a church musician, business owner, active journaler, writer and blogger, Blog Tour Manager with WOW! Women on Writing, as well as a dairy farmer. She lives in Reedsville, Wisconsin with her family.
You can find Crystal blogging and reviewing books and all sorts of other stuff at: http://bringonlemons.blogspot.com/ and keep up with her WOW! tours and blog posts at: http://muffin.wow-womenonwriting.com/