by Steve Wolfson and Ellen Wolfson Valladares
Purchase Here or on Amazon.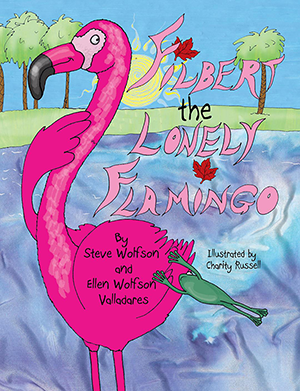 Filbert the flamingo loves doing flamingo things, but he does them in his own unique way. He looks different too and sometimes the other flamingos in the flock laugh and squawk at him. That makes Filbert feel lonely.When Filbert meets a jovial Canada goose, he gets an idea: Canada might be a good place to find a friend! Join Filbert as he leaves behind his sunny Florida home and sets off on a northbound adventure that pits him against the elements and helps him discover the true meaning of friendship.
For more on Filbert, visit www.filberttheflamingo.com and you can follow Filbert on Facebook here: https://www.facebook.com/flamingoflutter/.