Just the FAQs….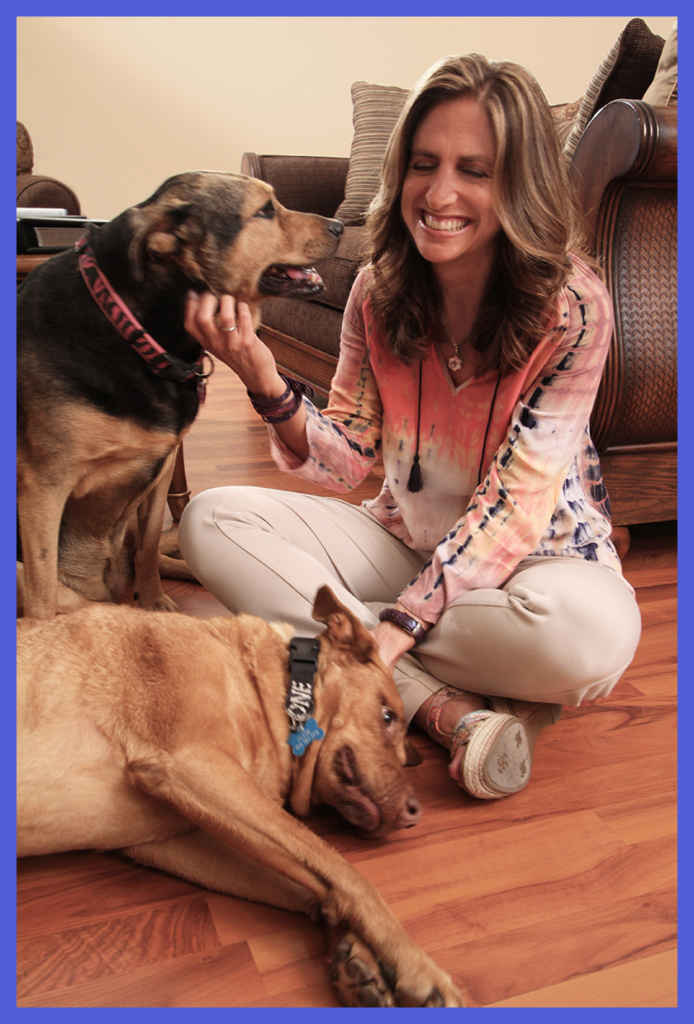 Here's a little bit more about me, the books, and writing.
Some Personal Stuff:
Where did you grow up?
I grew up in St. Pete Beach, Florida, not far from the beach and the Gulf of Mexico. I'm one of the rare people (in my generation, at least) who was actually born in Florida. Yeah we've got humidity and hurricanes. But I cherish the palm trees, sandy beaches, sunsets, and sunrises (now that I live on the east coast). I'll always be a Florida girl.
What is something that might surprise people about you?
I'm an avid (read: sometimes rowdy, screaming) football fan. I grew up a Tampa Bay Bucs fan, which if you know anything about their early years, you know it was a character building experience. Now I'm a Miami Dolphins fan (which hasn't turned out much better for me). I also love to cheer on our other local South Florida sports teams and am a new fan of Duke basketball, since my son goes to that university.
What is your hidden talent?
Hmm. Making puns. I'm not sure it's a talent, and it's not so hidden. I just can't help myself. I inherited it from my father, who got it from his father. As they say, when in doubt, pun. (Groan. But you see how I pulled the football and the punning thing together? 😉 )
Do you have pets?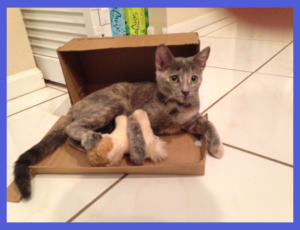 Yes! And I put this question here so I could shamelessly show you the animals that fill our home with love and laughter. See the pictures on the page. There's Flash, the brown dog, and Chili Pepper, the black one (we just call her Chili). They are brother and sister and we adopted them from a rescue shelter. Then there's Zelda, our Tortie cat with loads of "Tortie-tude." She showed up in our driveway one day and slowly made her way into the house, and our hearts.
What are your favorite things to do?
Be out in nature, whether it's my backyard, the beach, the mountains, or one of my favorite places, Bok Tower Garden in Lake Wales, Fla.
Vacation with my family; travel
Meditate
Read an inspiring book
Watch live entertainment: plays, concerts, anything my son is performing in
Dine out with my hubby (I think you could say we're foodies — just nothing too exotic for me please.)
Write, of course…
Which leads us to the writing stuff:
How long have you been writing?
Since I can remember. I've always loved writing and always wanted to be an author.
Who are your favorite authors?
Stephen King – I love his characters and he's a great storyteller.
Paulo Coelho – The Alchemist is one of my favorite books and he is a role model for me in writing the kind of fiction I love to write: entertaining stories that have metaphysical elements to them.
J.K. Rowling – Harry Potter was life-changing for all of us, wasn't it?
How long does it take you to write a book?
Longer than you'd expect. The two books I've written so far have each taken me several years to complete. I'm hoping I get faster because I've got more books to write and I'm not getting any younger.
But seriously, I believe in timing and that each book was completed exactly when it was meant to be. It takes patience and persistence to write and rewrite and get a manuscript where it needs to be.
Where do you get the ideas for your books?
It's so hard to say where inspiration comes from. It usually appears out of nowhere and when you are not looking for it. For both of the books, I got this initial vision that the story later got built around. For instance, with Jonathan's Journey to Mount Miapu, the original idea I saw was a boy climbing a mountain and I knew he was conquering some challenge and would realize his special gifts. With Crossing the Line, I saw the initial Ouija board scene and knew that it would be about the connection between this Spirit from the 80s and a current teenager. The cool thing is that as the story and the characters take shape, I am often surprised at how it unfolds and what ends up happening.
What is the best advice you ever got about writing?
There are many words of wisdom that have helped me along the way. A few that stand out:
Just start it. Open the file and begin. It doesn't have to be perfect the first time.
Stick to it. Make a commitment. Set deadlines for yourself. And just keep going.
Know your purpose. Have a vision/mission about why you write. It will guide and support you along the way.
What are you working on now?
I'm working with my editor at WiDo Publishing to get Crossing the Line edited and ready for publication.
I'm also in the receptive mode, waiting for that next bolt of inspiration to come to start my next book! I'll keep you posted.
If you have more questions for me, contact me here.