By Ellen Wolfson Valladares
Illustrations by Maureen Burdock
An Imaginative, Fun and Inspiring Fantasy for Young Readers
Ten-year-old Jonathan Goodman suffers from an all-consuming fear of the dark and wishes he wasn't so different from other kids his age. One afternoon, after hitting a home run in a game of baseball with his friends, Jonathan feels on top of the world. Nothing can ruin this perfect day, or so he thinks. Moments later, he faces "payback" from two neighborhood bullies, leaving him trapped in darkness, alone, and paralyzed with fear. Emerging at last from the darkness, Jonathan finds himself on Mount Miapu, a magical paradise unlike anything he has ever seen or experienced.So begins a gripping adventure which takes Jonathan from Grandma Trudy's cozy cottage, to the native Mapichu Village, and finally to the Temple of the Records. There, Jonathan learns many things: "how to maintain stillness, peacefulness, and calm no matter what is going on around him or inside of him," "that upon which you focus becomes your truth," and best of all, that he is a Child of the Light imbued with special abilities. As he starts to use his unique gifts, he finds the courage to face his greatest fear, all the while discovering an intriguing new way of seeing himself and the world around him.
"This epic children's fantasy is filled with light, love, and powerful life lessons, [letting me know] that what my heart has whispered for lifetimes is in fact truth to be embraced and revered."
—Judy JulinFounder and co-CEO of CosmiKids, Inc.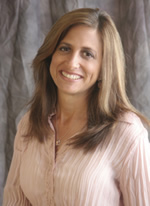 Ellen Wolfson Valladares is a writer, spiritual teacher, community volunteer, and mother. In each of these capacities she enjoys assisting adults and children in discovering their purpose and stepping fearlessly into the life they were meant to live.