Rose-Colored Glasses: A Memoir of Love, Loss, and Hope by Jo Ann Simon
Writing a compelling memoir requires retracing your steps, re-living your past, and honestly baring your soul as you recall even the most painful memories. In this bittersweet journey, author Jo Ann Simon does all of that, bringing us along on her romantic love story with Tom and openly sharing the ups and downs as they faced Tom's battle with a disease that would ultimately take his life. Aptly titled, Jo Ann's story is not a depressing saga, but a hopeful, inspiring, authentic tale about how love can shine brightly, even in the darkest of the moments. Its message is sure to be healing and encouraging for people who have endured or are enduring similar circumstances. I laughed and cried along with Jo Ann, and highly recommend this heartfelt memoir.
As I read the book, I felt like I got to know both Jo Ann and Tom well. From their first meeting, to Tom's courting of Jo Ann, and the beautiful love notes sprinkled throughout the book, we get a strong sense of how deeply Tom's love for Jo Ann runs. We also get a feel for Tom as a big guy with a big heart and a zest for life. It's hard to imagine that a tick bite could alter the course of this strong, vital man's life.
Therein lies one of the most important aspects of Simon's memoir. As Tom's health begins to deteriorate, Jo Ann, while donning the rose-colored glasses of optimism that helped her beat breast cancer, dives full-on into finding answers that will help Tom. Is it Lyme Disease? Is it ALS? Both? Jo Ann researches tirelessly and explores every option. Who knew there are still so many unanswered questions in this area? To help others, Jo Ann generously shares a long list of resources for further research and information on the topic at the back of the book.
One of my other favorite parts of the book is how Jo Ann shares her experience of grief after Tom's passing. These moments are touched on briefly, but in my opinion, perfectly. Of course, I believe that our loved ones still communicate with us after they pass on, so I love all the signs she receives from Tom through songs and special stones along the beach. It fills us with hope to witness her moments of hope and healing.
Jo Ann shares that she wrote the memoir as a way to honor and remember her and Tom's short time together, and to help her heal. In sharing her story, Jo Ann has also given a gift of love and healing to others. It's a reminder that life is filled with both love and hardship, and no matter what you are facing, a pair of rose-colored glasses might just do the trick to help you have the faith and hope you need to make it through another day.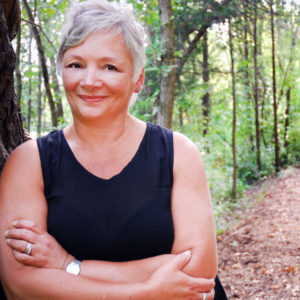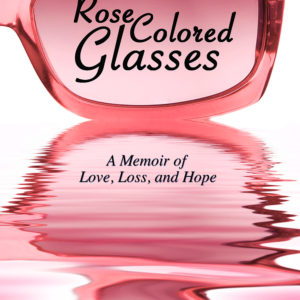 Book Summary:
Dear Tom,
I'm back on Anna Maria Island… missing you.
But walking down these beautiful beaches reminds me of us and makes
me feel a little less far away from you. And that encourages me as I am writing our story.
Hopefully this will help other people who are feeling our pain too.
I love and miss you every day, darling.
Love,
Me
When he first saw me, Tom said that he would spend the rest of his life with me. To my surprise, he actually did. He was the love of my life. We shared a story that felt like a dream. Every moment was an adventure… and then Tom became ill. As his mysterious symptoms persisted we were hurtled through a maze of fear, tests, doubts and sorrow. But while doctors toyed with diagnoses- Lyme disease, ALS- we filled each day with joy, hope, good food, wine, music and travel. Even when death came to crush our storybook romance, we found that the human spirit is greater than the frailties of the body, greater than suffering and grief.
From the fateful tick bite on Block Island to central nervous system failure, to healing my grief and loss, I stayed afloat, upbeat, and connected to Tom through devotion, true love, and by donning my own special pair of rose-colored glasses.
Paperback: 288 Pages
Publisher: WiDO Publishing (May 29th 2018)
Language: English
ISBN-10: 1947966049
ISBN-13: 978-1947966048
About the Author:
Jo Ann Simon, a corporate executive, is a lifelong nutmegger, living in various locations in the Nutmeg state of Connecticut. She is a constant traveler, exploring the world including her favorite country, Italy. When she is not traveling, Jo Ann loves spending time with her family, friends and her seven grandchildren. Her day job running a company, painting fine art, gardening and writing fill in the blanks of her life. Palm trees are essential in her personal landscape with beaches to match.
Find JoAnn Online:
Website: https://www.joann-simon.com/
Blog: https://forgetmenotjosi.wordpress.com/
Twitter: https://twitter.com/ForgetMeNotJoSi
Facebook: https://www.facebook.com/joannsimonauthorpage/
LinkedIn: https://www.linkedin.com/in/jo-ann-simon-27626518/
Instagram: forgetmenotjosi
To purchase on Amazon, click HERE.